Access Storage - Wyndance
4131 Brock Road, Uxbridge, ON
1ST 4 WEEKS FREE *
Photos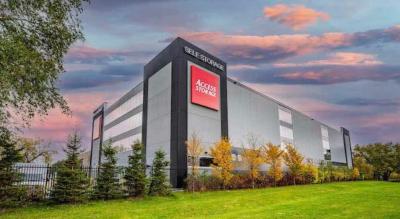 Hours
Office Hours

| | |
| --- | --- |
| Monday-Friday | 9am to 5pm |
| Saturday | closed |
| Sunday | closed |
Access Hours

| | |
| --- | --- |
| Daily | 6am to 11pm |
About Access Storage - Wyndance
We are Canada's  #1 storage company and have the metal to back it up, winning numerous service awards such as the Consumers Choice Award for the best storage company. No matter what your storage needs or how long you will be renting, Access is the perfect storage solution. 

Most of our facilities offer 1st 4 WEEKS FREE or FREE MOVE IN VAN. Call now for details!
* 1st 4 weeks free - subject to availability
Features
Climate Control
Drive-up Access
24/7 Security Monitoring
Parcel Delivery Acceptance
Drive-in Loading Bay
Packing Supplies
Dollies & Carts Available
Payment Options
Vehicle Storage
Hours
Office Hours

| | |
| --- | --- |
| Monday-Friday | 9am to 5pm |
| Saturday | closed |
| Sunday | closed |
Access Hours

| | |
| --- | --- |
| Daily | 6am to 11pm |
Facility Reviews
---
Update: I contacted them as they requested and they haven't even replied to my email. Horrible customer service on top of everything else. Stay away! Save your money and your possessions! I had an outdoor access unit here for 8+ years. Everything seemed OK until it came time to move out and the Movers discovered couches near the back had been destroyed by mice (chewed, stuffing torn out, feces everywhere) and dead cockroaches were visible on most furniture and the floor. I certainly didn't bring vermin onto the premises. But there is a simple metal grate at the very top of the mutual wall between units, so the roaches and mice can pass easily between units or come in from the nearby field. The Regional Manager and office staff claim they are not liable for any damage. The insurance fee that they add to your monthly bill doesn't cover the damages either. Current renters, read your policy carefully! I wish I had. I rented additional storage elsewhere for 3 months and my belongings were pristine. So having paid thousands over the years to store there, I have thousands of dollars of furniture & belongings that are ruined. If you value your possessions enough to keep them, store them somewhere else.
---
Pearce was very friendly and knowledgeable. I feel good about storage solution offered by Pearce. He is a great rep for your organization and would recommend your co based on my interaction with him!
---
The staff are amazing at this location. The place is spotless and very well looked after and is a very safe storage area. I would highly recommend this storage facility. It was a great experience dealing with them . Thank you. Greg.
---
I am very pleased with the excellent customer service at Access Storage. Pearce was so helpful with this process and the facility is safe, clean and affordable. Huge peace of mind for me. Thank you!!
---
I had the pleasure of connecting with Irene and Piers at Access Storage in Uxbridge. This was my first time securing a storage unit with them and they made my experience fun and easy. They were knowledgeable and friendly. Great team!!! Thank You!